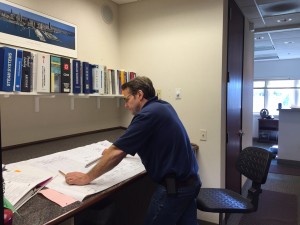 Whether it is retrofitting an old, inefficient HVAC unit, replacing chillers, installing a process boiler, ventilation system, Elk Grove Mechanical has a solution. Elk Grove Mechanical has a wide range of design and installation services for commercial, industrial, and institutional customers. Elk Grove Mechanical has the unique qualifications to expertly handle a facility's special project needs.
HVAC equipment replacement and retrofit
Design-Build and installation
Custom Sheetmetal
Ventilation systems
Chillers
Boilers
Refrigeration systems
Piping systems
IT and server room air conditioning
Cooling towers
Make-up air systems

Air balancing
Equipment Inspection
Humidifiers
Phase Monitors
Space/ Wall heaters
Walk-In Coolers
Ice Machines
Radiant Heat
Tenant build-out and improvement
Filtration systems
Fume hood exhaust systems
Custom HVAC Construction and Design Build Services
From office buildings to retail space, our experienced team of mechanical engineers understand that each commercial project is unique.  We customize each design to the specific requirements of the client and the facility, delivering the finest in energy efficient, high performance HVAC systems.
Our innovative HVAC designs, coupled with our expertise, make Elk Grove Mechanical, a leader in the commercial HVAC industry.
If you can imagine it, then we can build it.  Call  847-534-1175