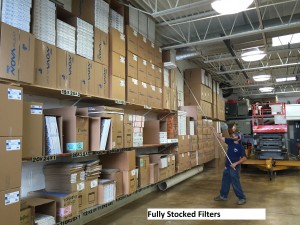 Elk Grove's Preventive Maintenance Service Plan is a comprehensive program designed to help ensure that your building's commercial heating and cooling systems run at peak efficiency. This allows you to:
customize services tailored to your facility's need
lowers operating costs
energy bills are reduced because filters aren't blocked and units aren't working as hard
experience fewer repairs
avoid downtime
extend the life of your equipment
improve indoor air quality
Why Dirty Coils Mean Higher Operating Costs?
When the coils of your HVAC system are clogged with dirt and grunge, the system has to work harder — meaning more electricity used (creates higher operating costs). Energy consumption of equipment operating this way can be up to 37% greater than when running clean.
Cleaning your hvac system's coils regularly is critical.
Regular preventive maintenance saves money and provides peace of mind you need, it's an investment that pays dividends over time.